Your journey towards
a more efficient
everyday life begins here.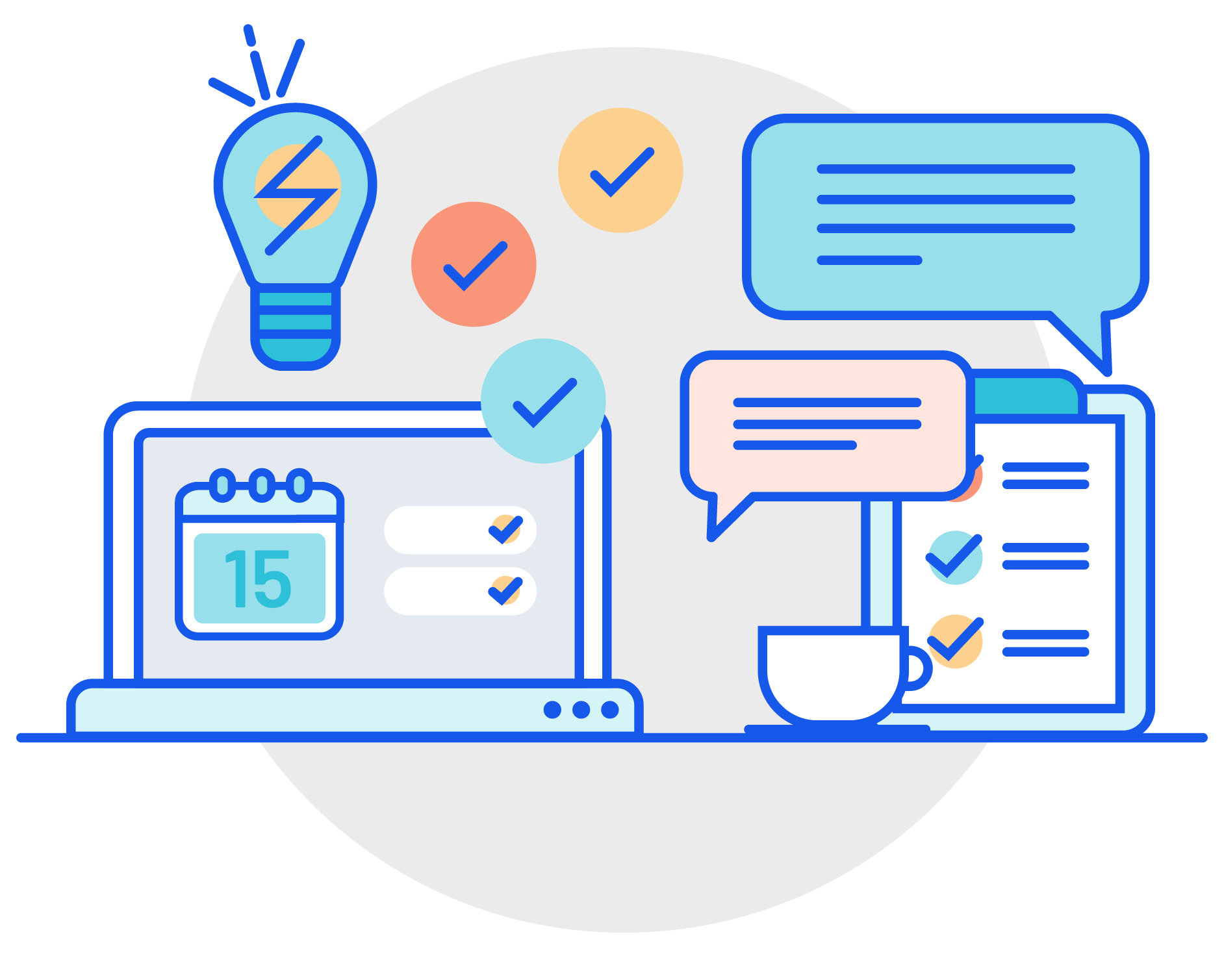 Effective Meetings
Organisation
About the training course
Collective research on meetings in larger organisations points to two major problems: 1) there are too many of them 2) they are too unstructured. In this training, you will learn how to create a professional and sustainable meeting culture where there are clear roles and meeting rules. You also create a strategy for what to do before, during and after meetings so that nothing is forgotten and you can maintain maximum productivity. The content is in workshop format and you practice together with the other participants. You walk away from the training with templates, working methodology and knowledge of how to keep the amount of meetings as low and as efficient as possible, regardless of whether you are a meeting leader or participant.
Format: Workshop
Target audience: Everyone
Time required: Adapted as needed
Location: Physical/Digital
Purpose and goal
The purpose is to create a healthy and rewarding meeting culture.
The goal is to create efficient and impactful meetings together.
Approach
Content
Concrete tools for planning, preparing, implementing and post-work meetings
Create meeting rules
Create structure for your meetings
Different forms of meetings (pros and cons)
Roles in the meeting (lead and participate)
Create common templates for different meetings
Technology as leverage in meetings (Teams, Outlook, OneNote)
Location and equipment
During the training session, all participants will require the following:
Own computer and charger
Access to Teams, Outlook and OneNote
A good internet connection for the digital training course
All our training courses can be completed both physically and remotely!
Included
Flexible training course environment (physical or distance)
Individual feasibility study – completed electronically (approx. 5 min)
Documentation – sending of compendium and technical guides
Quality guarantee – if you are not satisfied, you do not have to pay!
Want to know more about this course?
Email us directly at info@effektivnu.se and we will help you, or send us your enquiry using the button below.
Enquiry