Your journey towards
a more efficient
everyday life begins here.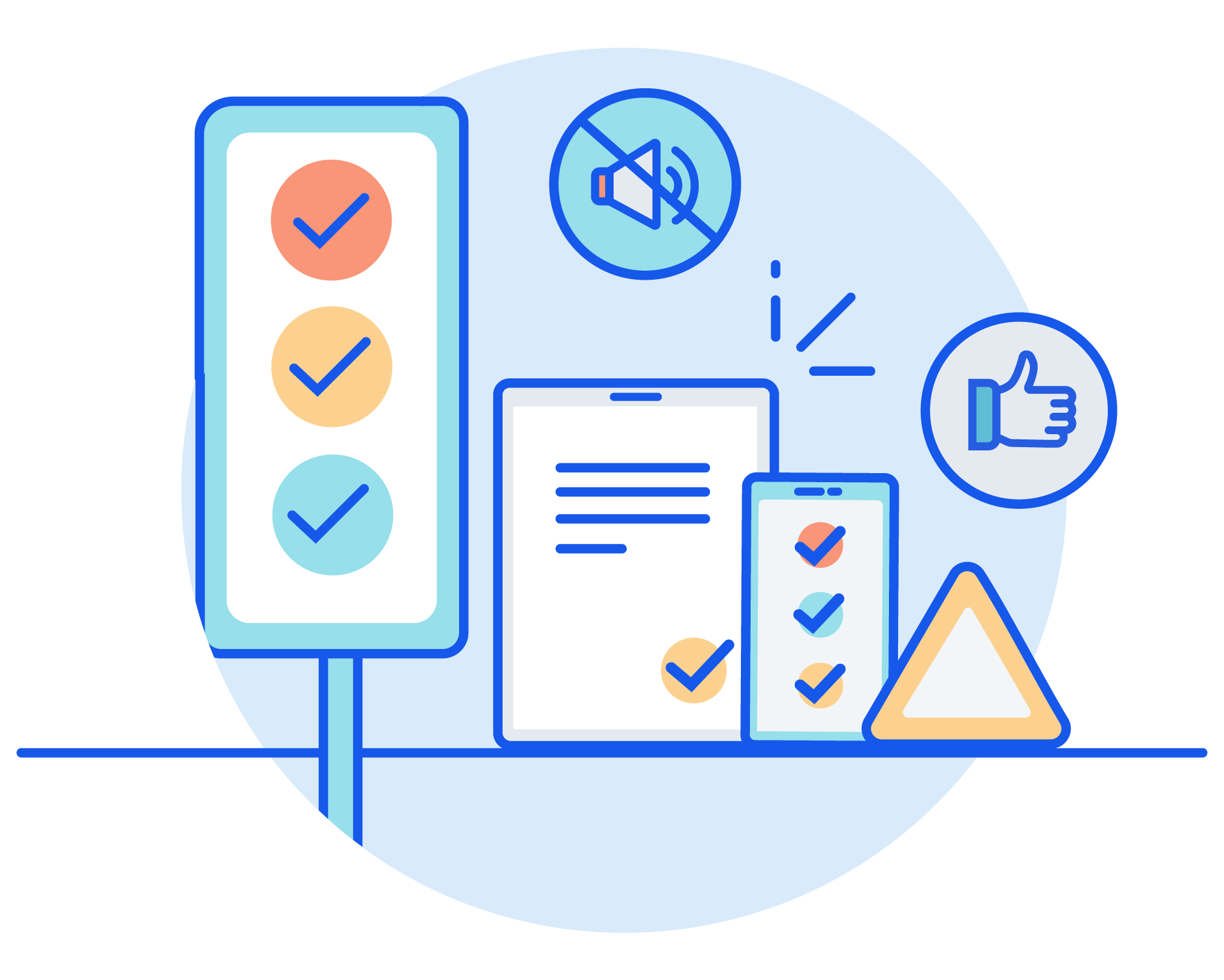 Internal Traffic Regulations
Organisation
About the workshop
We have thousands of cars driving on the roads, but why not thousands of accidents every day? Imagine that the organisation is the road, and all your colleagues are road users. How clear are the traffic regulations within your organisation? Creating guidelines for When, Why, What and How to use our digital tools contributes to a uniform way of working in the organisation. With clear internal traffic regulations, we can minimise collisions, which means that you free up uninterrupted working hours for the entire organisation and remove uncertainty that drains energy and reduces focus. The Internal Traffic Regulations are developed in a workshop format where the participants can jointly discuss which guidelines should be applied within the organisation.
Format: Workshop
Target audience: Management/selected group
Time required: 0.5 – 1.5 full days
Location: Physical/Digital
Purpose and goal
The purpose is to illuminate and find solutions to challenges or conflicts that arise due to ambiguity or inefficient use of the organisation's tools and premises.
The goal is to produce the necessary guidelines and an implementation plan for the organisation's future well-being, structure and common working methods.
Approach
Effektiv Nu participates with two consultants and handles all forms of documentation, acts as moderator and compiles an implementation plan.
Examples of areas we recommend touching on:
Technical tools – Microsoft 365
Outlook (email and calendar)
OneNote
OneDrive/SharePoint (storage)
Teams
Planner
Workplace and communication
Guidelines for effective and productive meetings
Guidelines for telephone use
Guidelines for internal communication and attitudes in the workplace
Included
Flexible workshop environment (physical or remote)
Compilation of Internal Traffic Regulations (ITR)
Implementation plan
Quality guarantee – if you are not satisfied, you do not have to pay!