"The courses
quickly pay for
themselves."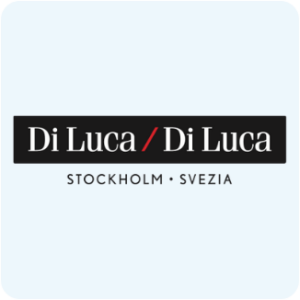 Clearer and more efficient working days now that Effektiv Nu is training our staff
The company Gruppo Di Luca was named Supplier of the Year 2011 at the Swedish Grocery Gala. The justification: "For placing Mediterranean food on the Swedish dinner table in a unique way". Three years later, they were named Entrepreneur of the Year 2014 – a national award established in the 1980s by the Bonnier family to encourage entrepreneurship.
The Di Luca Group has 70 employees and imports food and wine.
"We are best known thanks to the Zeta brand," explains CEO Christian Di Luca. "For many years, all our employees have been attending basic training at Effektiv Nu, which provides them with effective tools when it comes to structuring their working day, reducing disruptive elements, reducing the risk of stress and, at the same time, getting more done. We also encourage our staff to attend a follow-up course that is run every year by Effektiv Nu."
Profitable investment
"The courses quickly pay for themselves," continues Christian Di Luca. "If an employee has learned to just save 10 minutes a day by means of a slightly different way of working, this corresponds to a whole working week per year. And in many cases they save considerably more than 10 minutes a day. However, the most important outcome of the courses is increased well-being in the workplace alongside a reduction in stress."
Individual coaching
New employees at Gruppo Di Luca always attend a 1.5-day basic training course during their first year of employment.
"Our company is growing, so there will be at least 16 people on the course this year. Most of them are working in purchasing, sales and administration," continues Christian Di Luca. The follow-up courses are available at several levels and are partially tailored to needs that are unique to Gruppo Di Luca.
"Effektiv Nu also offers individual coaching, and from time to time I sign up to be coached by Mansur Köyluoglu, who is an efficiency consultant and CEO of Effektiv Nu. Mansur is an incredibly good course leader, easy to deal with and quite simply an amazing person. After two years as a customer, my overall impression of Effektiv Nu is very good. The things that Mansur and his colleagues teach work brilliantly in our practical working day, and I see evidence of this year after year. Effektiv Nu is therefore our main supplier when it comes to efficiency training, and the only trainer that Gruppo Di Luca hires for efficiency training," concludes Christian Di Luca.